Clinical Research Institute HUCH
Part of HUS Group
Today's research delivers tomorrow's care practices
Clinical Research Institute HUCH administers externally funded clinical studies done at the Hospital District of Helsinki and Uusimaa (HUS) and develops research services in cooperation with HUS and the University of Helsinki. Clinical Research Institute HUCH has operated at the Meilahti Campus since 1992.
HUS has centralized the preparation and administration of clinical studies funded by companies and external organizations at the Institute since 2000. The Institute is thus a contractual party in all HUS research agreements made with companies.
In addition to the expertise provided by the specialists and skilled nursing staff of HUS, Clinical Research Institute HUCH also has the knowhow of the researchers of the Faculty of Medicine of the University of Helsinki at its disposal.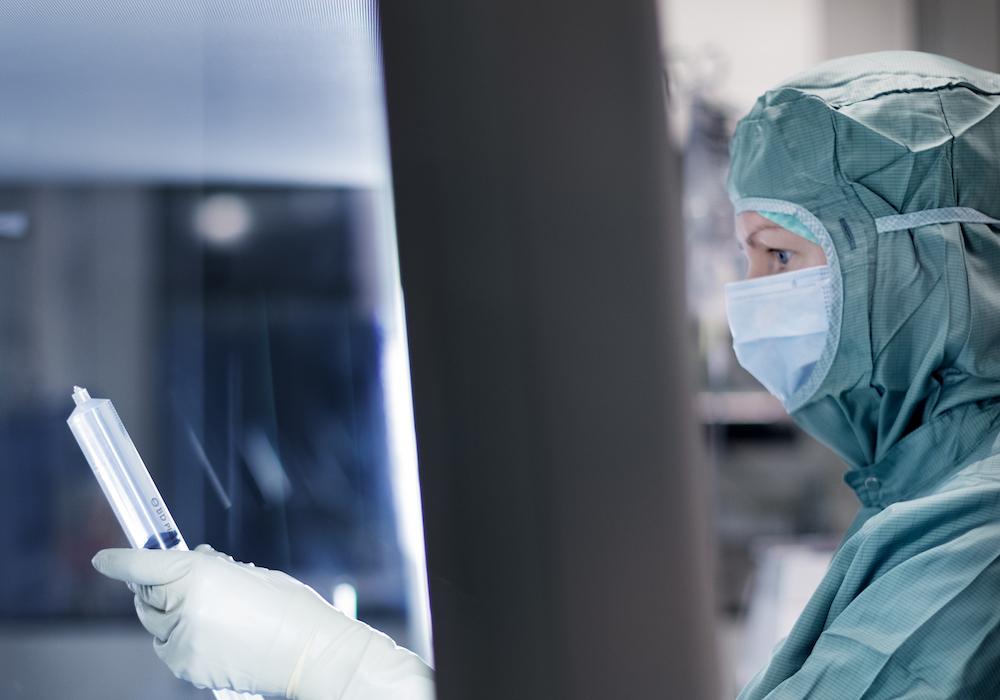 HUS and the University of Helsinki – top-notch research and care of an international standard
Clinical medical research in Finland is of a very high standard. It has consistently been ranked best in the world when assessed in terms of the number of citations of articles from different countries.
A joint project of HUS, the Faculty of Medicine of the University of Helsinki, and the Helsinki Institute of Life Science (HiLIFE), is by far the largest clinical medical research network in Finland, and it also has a significant international impact.
HUS consists of 23 hospitals in the Helsinki and Uusimaa region. Most of the hospitals are units of the Helsinki University Central Hospital (HUCH). Around 1.6 million people live in the region covered by HUS.
HUS is one of Europe's leading and largest hospitals. It delivers world-class clinical outcomes thanks to its proactive medical research and the rapid adoption of research results in patient care, and its highly specialized, experienced professionals. The large scale of its operations helps HUS to accumulate valuable medical knowhow. The hospital treats more than half a million patients, carries out 100,000 surgical procedures and delivers 20,000 babies annually.
The Faculty of Medicine of the University of Helsinki is ranked fifth among European faculties of medicine when assessed in terms of citations of clinical medicine articles. The faculty has trained many influential Finnish professionals who work both in Finland and abroad.
Research benefits patient care in two ways: directly through research innovations and through the expertise created by research work. Those involved in high-level research projects also have in-depth practical knowledge of the diseases they study.
HUS Medical Research Strategy. 
Our customers and services
Clinical Research Institute HUCH specializes in providing and developing administrative services for drug research, equipment testing and studies. The majority of the company's revenue is generated by commission agreements made with international pharmaceutical companies and equipment manufacturers. About 100-120 such agreements are made each year. In total, more than 400 studies and tests administered by the Institute are ongoing.
Clinical research and testing are complex, long-term efforts. They involve many obligatory administrative tasks, such as drafting research agreements, research budgeting and financial and personnel administration.
Patient studies and tests require not only excellent patient care, but also compliance with official regulations and administrative procedures to ensure good research practices.
In addition to commissioned studies, the Institute assists with researcher-initiated studies in which the researcher is the commissioning party. These studies are often international. In such cases, the Institute takes on responsibility for the entire research budget and for personnel administration in Finland.
The Institute administers grants for research involving HUS patients, facilities and/or resources. The researcher decides on the use of the grant within the terms and conditions specified in the grant decision.
Our mission at the Institute is to provide an effective, high-quality setting for clinical research and testing.
Owner
Clinical Research Institute HUCH has been wholly owned by HUS since the fall of 2017.
Governance
The company's Board of Directors includes Seppo Heinonen, Director of Research, HUS (Chair), Antti Lauerma, Chief Medical Officer, HUCH, Risto Renkonen, Dean, University of Helsinki, Teppo Heikkilä, Project Manager and Pirkko Lepola, Development Manager.
The company's CEO is Juha Aarvala. The Institute's Executive Group consists of Juha Aarvala, CEO, Raimo Skottman, Head of Research Services, and Minna Aromäki, Financial Manager.
Key figures
The majority of the company's revenue comes from research agreements for clinical drug studies. The company had revenue of about EUR 8,5 million in 2021 and its revenue and other income here about the same as in the previous year.